"Sue bought 47 businesses in the last 8 months."
"Mary's value went from $20 to $50M overnight."
"Jim's $157 million dollar exit story could be yours!"
How exciting . . .
How engaging . . .
How will these one-in-a-million stories ever help normal people (you know, those who make up 99% of the audience) buy or sell a small business?
What is "M&A Porn"?
"Food porn (or foodporn) is a glamourized visual presentation of cooking or eating in advertisements." (Wikipedia)
Food porn might make you ask:
"Why doesn't my burger look like the one in the picture?"
Mergers and Acquisitions porn (or M&A porn) is content that simultaneously glamorizes and normalizes the extraordinarily rare, massive, M&A success story. (OK, I made this definition up, but that doesn't mean it's not real.)
M&A porn might make you ask:
"What do you mean I can't get a 13x multiple when I sell my coffee shop?"
Spectacular stories of incredibly unlikely business success. Stories where owners go from rags to riches (or more likely from riches to greater riches). M&A porn is entertaining, and can even be inspiring, but aspiring buyers or sellers of small businesses need to be careful.
M&A Porn Isn't Education
Believing what you "learn" from M&A porn can destroy your chance to buy or sell a real-world business. When we hear the fabulous story of someone's incredible success, it can normalize and endorse the methods they say they used to get there. We can easily find ourselves pursuing a strategy for no other reason than "they said it worked for them."
I fell victim to it myself.
About 7 years into owning my first business I read an article (M&A porn) that profiled a business in my industry that sold for 2X revenue. That number stuck in my head. "2X revenue". I wanted that kind of exit, so naturally, I figured if I could reach a $5 million revenue goal, I could make a $10M exit a reality.
So, I spent a good portion of my time and energy over the next three years growing revenue. And when we achieved that $5 million annual goal, I reached out to several business brokers . . . and that's when I learned that my business revenue had almost nothing to do with the value of my business.
I'm embarrassed to admit it, but I made real strategic decisions about my business based on a single article that told a fanciful story. That was a wake-up call for me to learn the real, simple elements that really make a business attractive to a potential buyer.
We read these exotic, buy-or-sell-a-business stories and we think, "I want that." Which I guess is OK, as long as we don't also think "and now I know how to get it." Listening to these big wins, we can easily forget that we only get a 30-minute, podcast version of the owner's stories. We don't hear about the setbacks, the near misses, or the lucky breaks (did I mention my rich uncle?) that resulted in them being able to accomplish what they did.
And perhaps most importantly of all, we don't hear the stories of the hundreds of other people who failed as they tried the same exact approach as the "big winner" – because those stories don't make great M&A porn.
If you find these huge, long-odds, success stories inspiring keep listening.
Inspiration matters as you walk your business ownership path.
But don't confuse inspiration with education.
M&A porn is a lousy place to learn how to buy or sell a real-world business.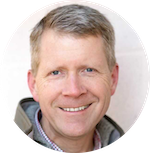 Mike Finger is the Founder of ExitOasis.com
Opinions expressed here by Contributors are their own.
BuyAndSellABusiness.com launched a private Slack community designed to help people connect, share insight and ask questions about buying, selling and growing businesses or franchises. Apply to join here.
Remember, if you are interested in receiving the latest business news, insights and opportunities from Buy and Sell a Business, you can subscribe to our newsletter here or join our text messaging list here. Also, if you are not a Buy and Sell a Business user yet, what are you waiting for? Click here!
M&A Porn
•
4 mins (949 words)