Franchise Reviews: Look Before You Leap
Franchise growth is big. In fact, it is expanding at about 2.6%, more than other business growth. There are a lot of reasons for this growth. Probably the most common is this: when you buy a franchise, you are buying into a business that is already established, has a business model that has been successful for others, and will provide you with the support you may need as you get off the ground. All of this is attractive, if you are ready to start your own business., and you have the cash to make the purchase. Some franchisors even finance the fee.
But wait. There is more to this franchise thing than you may think.
What Types of Franchises are Available?
Amazingly, there are a huge number of possible franchise opportunities in a wide range of sectors – automotive, lodging, personal services, business services, restaurants and other food services, all sorts of retail products and services, and commercial and residential real estate and real estate services.
Even though you choose a franchise opportunity in which you have some knowledge and expertise, and even though you see an advantage to a tried and true business, there is no guarantee that your franchise will be successful. You must do your due diligence in terms of research and investigation, and that should increase your chances.
What Due Diligence Looks Like
There are many things to explore when looking at franchise opportunities:
● Total Cost: Not just the initial purchase, but set up costs, inventory costs, working capital until it becomes profitable. All of these things must be figured in when you make a financial plan. Much of this information will come from the franchisor, but you must keep a roof over your head and food on your table.
● Passion: If you don't have a passion for the product or service, you will not make it. Be certain your own strengths, values, and abiding interests. John Stephens, CEO of the writing service Studicus, has this to say about passion: "One of the first things I look for when bringing staff or freelance writers on board, is their passion for research and writing. Without that, they will never be successful in this business. No matter what the business model, lack of passion is terminal."
● Time Investment: You need to have a realistic understanding of the time involved in starting up a new business – most new business owners can spend up to 16 hours a day on the job. It will taper off slowly as the business grows and other staff is hired. But in the end, you are responsible for all that happens and it can mean being present more time than you may have been when you were an employee of someone else. Remember, your business reputation is at stake here.
● Knowledge of the Franchisor: How long has the company been in business? What kind of support and help does the franchisor provide? They need to give you the contact information of other franchisees so that you can discuss the business with them and get a better understanding of their successes and challenges, as well as the company itself. You really also want to hear from those who failed and what factors contributed to those failures (poor marketing, too much competition, location, etc.). Here are the questions you need answered:
o What factors contributed to their success?
o What would they do differently in the beginning?
o How long before the business was profitable?
o What kind of help is given by the franchisor?
Take Advantage of the Research of Others – Read the Reviews
There are third-party companies that make a business of reviewing franchises and publishing objective summaries. These are a great source of information from people who do not have a stake in the businesses they review. Remember, those franchisees who have been successful will only provide praise, and those who have failed will only provide negative thoughts and feedback. Such opinions are always subjective.
A good review will answer all of the above questions and then some. And instead of spending days and weeks conducting all of the research yourself, you can take advantage of the research that has already been done and available.
Reviews are not meant to be a substitute for franchisees who are in the trenches running their businesses. But they can be an excellent source of what makes a specific franchise successful and what causes failure. And they can provide comparisons within specific industries so that you can make a wiser decision regarding which franchise will best meet your needs and goals.
Suppose you were thinking about purchasing a franchise from an established writing service – maybe one like Wow Grade or Supreme Dissertations. You would want to know everything possible about the parent company. When you access writing service review sites, you will get "straight talk" about the company, especially its business model and the satisfaction level of its customers. If there is a high level of dissatisfaction, then run, don't walk, away. Businesses depend upon their reputations with customers, and any franchise you are considering must have that.
In the End….
You must consider all of the pros and cons of not only the industry you are considering but the specific options within that industry. Just think for a minute about pizza franchises. If you spend time studying each company, listening to successes and failures, and read the reviews out there, you are much more well-positioned to make a good decision. Above all, think about why you are doing this, what exactly you are getting yourself into, the cost, what kind of support you will have, and what your level of commitment is.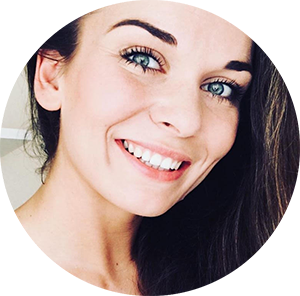 Nicole Garrison is a content strategist, writer, and contributor to Best Essay Education and
Pick the Writer
. Along the way in her career, she has developed a keen interest in a wide variety of fields and now has her own blog, Liveinspiredmag.com. In her free time, Nicole is an avid runner and a curious beekeeper.
Remember, if you are interested in receiving the latest business news, insights and opportunities from BizON, you can subscribe to our newsletter here or join our text messaging list here. Also, if you are not a BizON user yet, what are you waiting for? Click here!
Opinions expressed here by Contributors are their own.
Franchise Reviews: Look Before You Leap
•
6 mins (1277 words)