Buying a business to move to Canada?
As a boutique business immigration law firm - Sobirovs Law Firm, the most common question that we receive is "how can I invest and obtain Canadian permanent residence or citizenship?" if there is a simple answer to this question, then it could be "by actively managing a Canadian business."
In the world of immigration obtaining permanent residence by passive investment is very common. Canada is a big player in the global immigration space, and would-be immigrants mistakenly assume that they can get Canadian permanent residence by buying real estate or just giving money to the Canadian authorities. As of the publication date of this article, it is an incorrect assumption. Canada does not have a passive investment immigration program that results in permanent residence or citizenship for the investor.
Canada is different than the US that has EB-5 visas, the European Union countries that have "golden visas" or the Caribbean countries that have many residence- or citizenship-by-investment programs.
Canada wants active business owners, entrepreneurs and investors who can establish new or buy existing Canadian businesses, create more jobs for Canadians and actively participate in the management of their businesses. The country requires performance first by giving only a work permit status through its business immigration programs. Provided that the work permit holder business people fulfil certain requirements, Canada will then open a pathway to permanent residence. After living in Canada as a permanent resident for three years, one can apply for Canadian citizenship.
As you can see, there are certain steps one needs to take to become a Canadian permanent resident and ultimately a Canadian citizen. That, in turn, requires thorough planning and a well-thought immigration strategy.
Taking all these facts into account, what are the ways high-net-worth-individuals (HNWI) can proceed and obtain permanent residence in Canada and ultimately become proud Canadians.
1. Buying a business, getting your work permit and then obtaining a permanent residence
There are many types of businesses in Canada ranging from inexpensive to very expensive businesses. But which ones are fit for immigration and profit-making purposes? How much should one invest in buying a business in Canada?
There's no minimum investment amount in federal immigration programs, but existing provincial entrepreneurship programs and our experience in successful business immigration applications could serve as good benchmarks. Based on these benchmarks, one must be ready to invest at least $150,000 CAD to purchase a business in Canada that can be used for business immigration purposes.
By purchasing a solid revenue-making business, foreign HNWIs can obtain a restricted work permit that allows them to run a business in Canada. Their families can accompany them and children can go to public schools for free. While the family is in Canada enjoying all the benefits of the Canadian society, the business owner runs the business for at least one year, and then permanent residence options could be explored.
2. Establishing a new business, getting a work permit and then obtaining permanent residence
There are two subgroups in this pathway. One is to establish a subsidiary, a related company or a branch of your existing foreign company and then transferring to Canada to work in your Canadian operations. If you don't have a successful foreign company, then another way is to prepare a solid business plan to create a brand new company in Canada that you are able to grow. Financial and other relevant capacities to run a business become the key in the second scenario. Therefore it is very important to have a solid business plan, relevant business management experience, and financial capital to be successful in the second pathway.
In this way, you can obtain a work permit, bring your family to Canada and see what permanent residence options will be available for you after successfully run your Canadian business for one year at a minimum.
Many Canadian provinces work very hard to attract foreign direct investment and foreign companies to their regional centres, clusters and economic zones. Each of the provinces has its strengths and you should do decent preliminary research on them based on your sector interests. Then, you can contact those organizations in the provinces that were created to attract foreign direct investment and foreign businesses. Such organization can be very helpful in:
3. Consider Canadian provinces one-by-one and choose the most suited one for your business or related to your sector
(a) finding an existing business for sale or looking for an investor;
(b) providing practical support with data and sector-specific market research
(c) soft landing in the province once you decide to move forward.
Top 3 takeaways
As of March 2021, there is no passive investment immigration program in Canada. There are some rumours that the previously paused Quebec investor program will be relaunched in 2021, but no specific date or program requirements have been announced yet. My team has been promoting the creation of an investor immigration program similar to the US EB-5 visas; however, the federal government has been silent on this matter.
Business immigration inherently involves risk-taking and active management of a business in Canada. There is no cheap way to do business immigration and obtaining Canadian permanent residence. One must be realistic, be ready to invest a substantial amount of money and assess all associated risks. The reward is worthy. As noted before, Canada is different than other countries that have passive investment immigration programs. Canada does not offer residence by investment or citizenship by investment options for foreign high-net-worth individuals.
Immigration as a business owner through various business immigration programs requires a good immigration strategy and guidance. One should pay close attention to what he/she wants to do in Canada, where he/she wants to realize his/her business plan and who are his/her advisors in this journey. Are your advisors experienced in business immigration? What are the success stories that your advisors can share about their work in business immigration? These are some of the questions that one should ask before engaging an advisor on business immigration.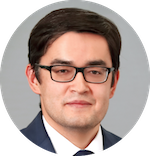 Rakhmad Sobirov, Managing Lawyer, Sobirovs Law Firm
Opinions expressed here by Contributors are their own.
BuyAndSellABusiness.com is also running a buyer's workshop for those looking to purchase any small business—franchise or otherwise. It's just 30 minutes long and completely free. You can register at our website.
Also, we launched a private Slack community designed to help people connect, share insight and ask questions about buying, selling and growing businesses or franchises. Apply to join here.
Remember, if you are interested in receiving the latest business news, insights and opportunities from Buy and Sell a Business, you can subscribe to our newsletter here or join our text messaging list here. Also, if you are not a Buy and Sell a Business user yet, what are you waiting for? Click here!

Buying a business to move to Canada?
•
6 mins (1489 words)